Software requirement: HiDownload 6.99 or higher (Download it)
How to download CBC video from CBC MMS Server by HiDownload
HiDownload as CBC.ca video Downloader, help you save the CBC Television Newscast(wmv) to your pc, and watch them offline.
Step by Step Instructions
1.Open the CBC video website, clicked mouse right-button on the video's link, If you use IE browser, please select "Download by HiDownload", open "Add" window.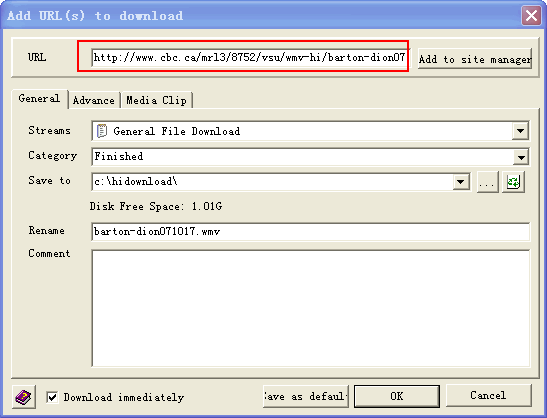 2.If you use FireFox, select "Copy Link Localtion" menu, then run "HiDownload" and open "Add" window.
3.Clicked "OK" button, and HiDownload will start to download the video.
Update date: Dec 10, 2007

How to Download Stream video and video