P2P TV Recorder (Record PPLive, PPStream, Sopcast, TVU Player, PPMate, ...)
HiDownload is also a good tool which record P2P TV streaming video and audio.
How to record TV Ants P2P TV
1.Download and install HiDownload.(download it)
2.Download and install TV Ants. Download Free
3.Run TV Ants, and play the channel which you want to record.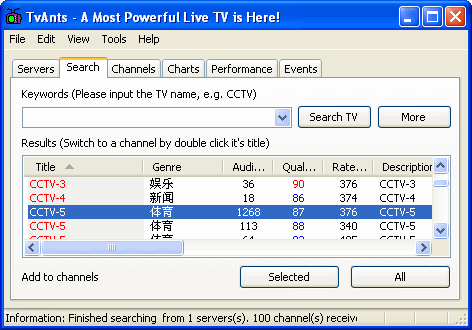 4.After TVAnts start to play the video, click the mouse right-button on the window, select "Properties" Menu.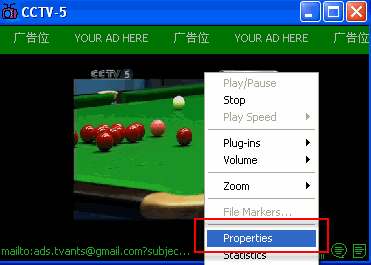 5.You can find the URL in the "Properties" windows, copy it.
6.Run HiDownload, open the "Add" windows, input the URL, select "Window Media Streaming", "then clicked <OK> button. HiDownload will start to record.