Software requirement: HiDownload Platinum 7.99 or higher (Download it)
How to download soundcloud mp3 music by HiDownload Platinum
HiDownload Platinum as soundcloud audio Downloader, just copy the flv audio's URL from soundcloud, and copy to HiDownload window. HiDownload will analyse automatically data and get the actual mp3 URL, then download mp3 audio file to your local disk.
Step by Step Instructions
1.Download and install HiDownload Platinum
2.Open the soundcloud website, and search the music name
3.click mouse right-button on the title, and select "Copy Link Position"
4.Run HiDownload Platinum, and click "Add" button
5.Click <OK> button and start to download the webpage.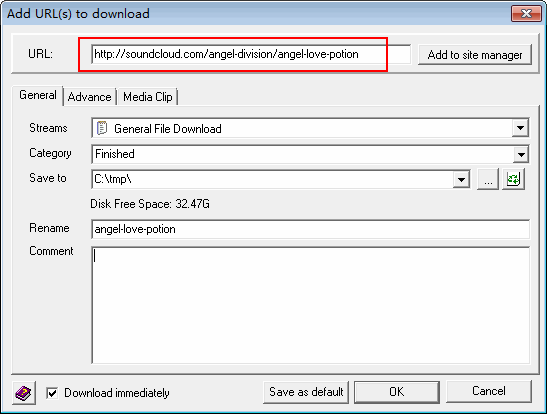 6.After finished the download, HiDownload Platinum will extract the song's mp3 links, and download automatically the first mp3 link.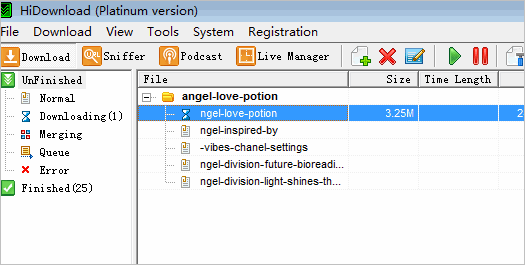 7.If you want download to other mp3's link, just double-click the link.
Note: When downloading the mp3's link, you maybe get the "HTTP/1.1 401 Unauthorized " information, you can use "build-in sniffer" to capture mp3's link, then HiDownload Platinum download it automatically..

How to Download Stream video and video
Free Download HiDownload Platinum