Software requirement: FlvRecorder (Download it)
Step by Step Instructions
1. Install and Run FlvRecorder
2.click "Options" button, and open the window.
3.click the "List" button, and open the adapter list window, then select the adapter which you connect to Internet and press OK button.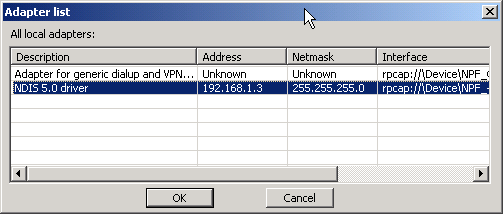 4.Close the "Options" window and click "Start" button, Now, FlvRecorder start to sniff the network data packet.
5.Open the imeem website, and play the video or audio
6.FlvRecorder will start to record the video and audio.
Updated Date: Nov 3, 2008
Relate Link
How to Download MTV.com music video
HiDownload as Youtube Video Downloader(How to download youtube flv video)