Now, HiDownload Platinum have added the sniffer feature, More details >>
URL Helper - the best and easy to use url sniffer (HTTP, MMS, RTSP), it sniff networks packets, and search the downloadable address.
1.Download and install "URL Helper"
2.Run URL Helper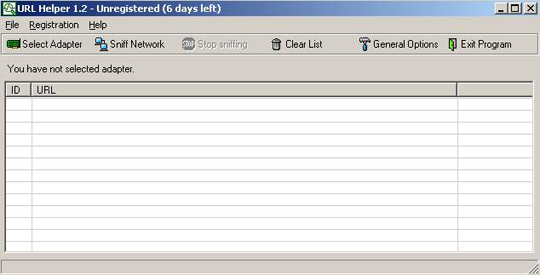 3.Click the "Select Adapter" button, and open the "Adapter List" window
4.Select the adapter which you connect to Internet, then click "OK" button and return main window.
5.Click "Sniff Network" button, URL Helper start to watch the network traffic, you can go to the page and start the stream playing. The results list will show all URLs found.
6. then you can download the URLs by HiDownload(HTTP, MMS and RTSP all-in-one stream downloader)
Free Download URL Helper and HiDownload
Relate Link